I was fortunate enough to attend Berklee College of Music which definitely changed my life and career as a musician. I get asked a lot of questions about the audition process and I've helped dozens of students ace their audition. Keep in mind that the tips listed below can absolutely apply to any audition, for any music schools or bands.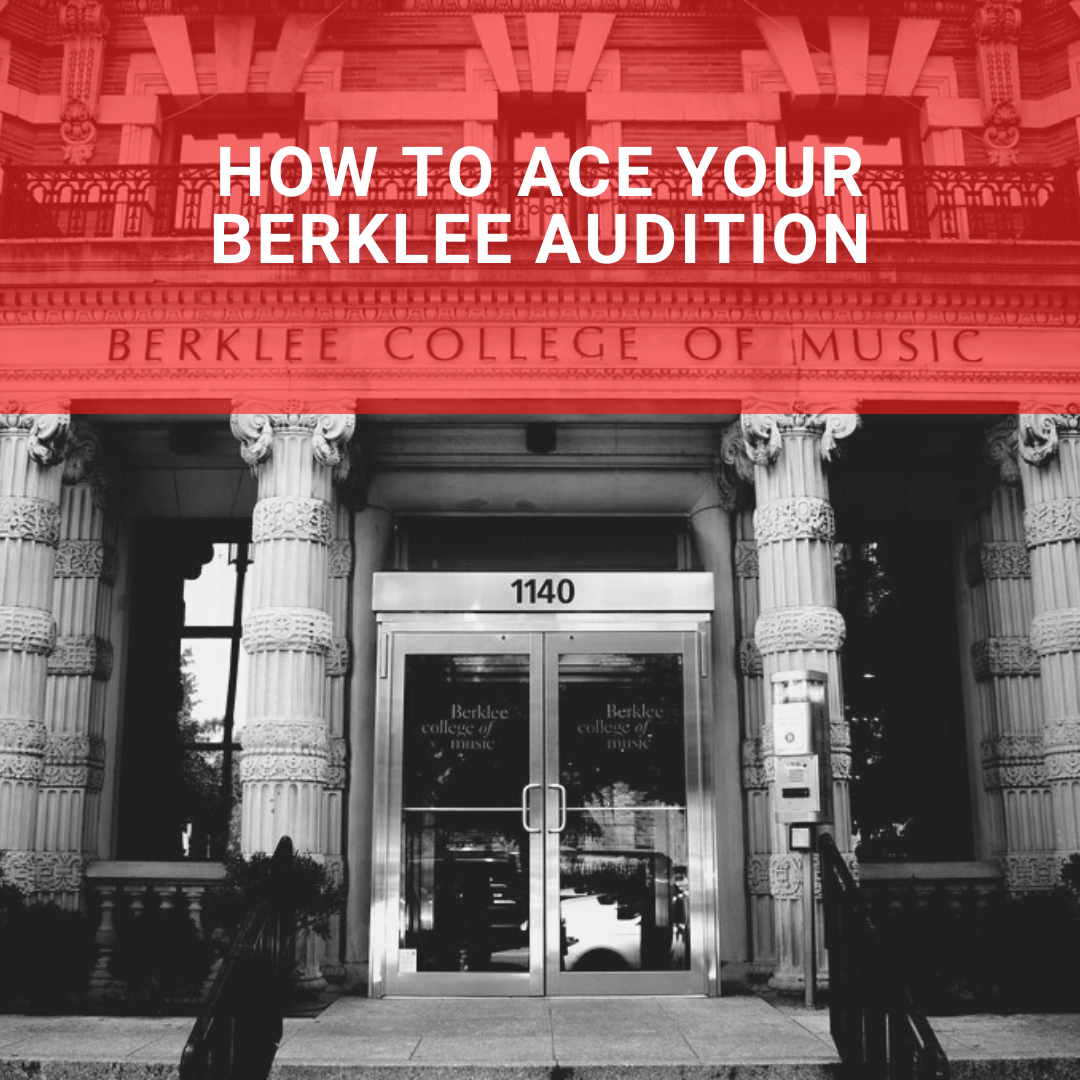 Preparation
Preparing for your audition is crucial. It will obviously affect your acceptance but will also impact the amount of scholarship you'll get. Most students would not be able to afford the tuition ($20,000 a semester these days) but luckily Berklee awards $47 million every year in scholarship, mostly merit-based.
If you are an international student, you won't be able to access federal aid. Your entering scholarship will be your main help, that's why you really want to be prepared for your audition.
I highly recommend auditioning in person as it will be a great practice for your music career. Berklee holds auditions at least once a year in most major countries. If you live too far or if the timing is not right, you can also audition online.
You should absolutely take a lesson with an alumni (like me!) or even a faculty member several months before the audition. A recent alumni will be able to walk you through the audition requirements and give you an honest opinion on your chances.
The Audition
Be prepared to wait but show up in advance since that's a healthy habit to have. If you're on time, you're late. 99% of success in life comes from just showing up according to wikipedia.
They will let you warm up in an adjacent room 15 minutes before your time slot but I would suggest warming up beforehand. The best thing you can do during this time is go through the sight reading exercises and do a light and slow warm up. It's too late to practice and no need to stress your body.
I would highly recommend doing some breathing exercises, as they are an amazing way to lower stage fright.
The prepared piece
The prepared piece is the most important part of the audition. Why? With enough preparation you can make a great first impression. It's the perfect opportunity to showcase many of your skills at once.
You should try to hit as many "checkboxes" as possible. Here's what I did:
I auditioned for drums, so I transcribed a drum solo by Brian Blade (on the song Jazz Crimes by Joshua Redman) and played it on top of the original. In 5 minutes, I was able to showcase that:
I knew how to read and write complex music

I knew how to transcribe music

I have some understanding of the history and codes of jazz music

I knew how to play with a band (playing on top of a jazz record, especially a drum solo, is not easy)

I have some degree of technique and musicality
Turns out, that album was one of the jury's favorite. That's 100 points to Gryffindor.
All of the above-mentioned points will absolutely please your jury since you are auditioning for Berklee College of Jazz. Your level of musicianship at the school will be evaluated through that perspective.
That being said, every style of music is represented at the school. If jazz is not your thing, I would not recommend forcing yourself to audition in that style, unless you prepare several months in advance. Instead, you should focus on your strengths and find a piece that best showcase your musicianship.
Feel free to use a backing track, I find that it helps alleviate stage-fright and it's just more fun if you play a rhythm section instrument

Keep in mind that your audition will be extremely short. You need to make a great first impression as it will affect the rest of the audition.
After the prepared piece
After the prepared piece, the jury will ask a series of questions and test your overall knowledge of music. This part will slightly differ regarding the instrument you play but there are some commonalities:
Improvisation
Singing
Perform various Scales (for melodic instruments)
Play different Rudiments and Grooves (for drummers)
The specifics will depend on your prepared piece. Once again, the audition is extremely short and you want to set the bar as high as possible. The jury will get a good grasp of your musicianship and will adjust their questions to your level.
As you can see from the list above, theory and harmony are important but not required. The more you know and the more prepared you are, the better.
For drum set, the jury is likely to ask you to play the following:
Samba, Bossa-nova, Merengue and other latin rhythms
12/8 Afro-Cuban and other african rhythms
All of those at different tempi and time-signatures. In my case, they also incorporated some improvisation in the examples above, such as 4 bars of groove and 4 bars of solo.
Here's a good tutorial on latin grooves from Drumeo. I often find that it is a common weak area for most drummers.
I was also asked to play quintuplets at a specified tempo, guess what intervals were played on the piano and sing back a couple melodies.
Basically they will keep testing you until you don't know the answer or cannot play it. That's why your prepared piece is important: it will set up the bar for the rest.
The Interview
Do not underestimate the interview, especially if english is not your first language.
Be prepared to answer some questions such as "What makes you want to go to Berklee?", "What makes you different from other applicants?", "What could you offer Berklee?" or the classic question "What's your story?"
I would suggest practicing those questions and many other common interview questions. Record yourself answering them or even practice with a friend
You should absolutely familiarize yourself with the school through their website beforehand. Think about what major you are interested in and the teachers you'd want to learn from. There are over a thousand different classes you can take there.
Here are the official audition guidelines from Berklee. I would also suggest checking out the Complete Course for Berklee Drum Set Audition by John Ramsay.
Hope this article was useful, if you ever need help preparing for a drums audition don't hesitate to reach out!